Make Eating-in More Fun with Great Grilling Recipes
If you're still eating at home rather than going out to a restaurant, barbecues are a great way to change up your lunch or dinner routine. Enjoy the nice weather while dining al fresco in your own backyard or pack a picnic and head out to the park.
Barbecuing is also an easy way to whip up a healthy meal, according to Jennifer Bier, an ambulatory nutrition manager at MetroHealth. "The key to a healthy main dish from the grill is to keep it lean," she said.
Whether you're making chicken, fish or steak, it's important to marinate your meat in an acidic marinade. This keeps meat from drying out and prevents charring, which is linked to cancer-causing compounds.
If you want to avoid meat altogether, grilled vegetables are a simple and delicious option. Zucchini, yellow squash, onions, bell peppers, eggplant and mushrooms all work well on the grill.
From allrecipes.com, here's one of Ms. Bier's favorite chicken recipes that is both mouthwatering and grill-ready.
Grilled Chicken Marinade
Ingredients: 
5 boneless chicken breasts
1/4 cup red wine vinegar
1/4 low sodium soy sauce
1/4 cup olive oil
1 1/2 tsp dried parsley
1/2 tsp ground basil
1/2 tsp ground oregano
1/4 tsp garlic powder
1/4 tsp black pepper
Instructions:  
Whisk vinegar, soy sauce, olive oil, parsley, basil, oregano, garlic powder, and black pepper together in a bowl and pour into a resealable plastic bag.
Add chicken, coat with the marinade, squeeze out excess air and seal the bag.
Marinate in the refrigerator for at least 4 hours.
Preheat grill for medium-low heat and lightly oil the grate.
Drain and discard marinade.
Grill chicken on the preheated grill until no longer pink in the center, 4 to 5 minutes per side. An instant-read thermometer inserted into the center should read at least 165 degrees F (74 degrees C).
Make it a Meal 
Pair your grilled chicken with a fresh, light quinoa salad, then enjoy some sweet fruit kabobs for a healthy, low-calorie dessert.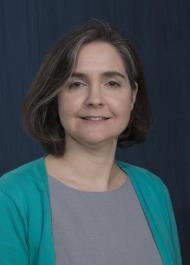 Jennifer Bier
Ambulatory Nutrition Manager