When it's freezing outside, make frozen produce a staple in your kitchen.
While you can't pick fresh produce from your garden or local farmers market until spring, you can still eat a variety of vegetables throughout winter. The key is hitting the frozen food aisle at your supermarket.
"We know that fresh fruits and vegetables from your garden or straight from the farm have the highest level of nutrients if eaten right away," said Angela Majerle, a clinical dietitian at MetroHealth. "But frozen produce is an excellent alternative. You can have something hearty and nutritious on the table in no time."
Remember that fresh isn't always best.
The fresh produce found in your supermarket has its drawbacks. For one, it isn't picked at peak ripeness. Fruits and vegetables ripen during transport and end up losing some nutritional value during this time. In fact, it can take anywhere from three days to several weeks to move from the field or orchard to your kitchen.
Consider the peak ripeness of frozen produce.
Frozen fruits and vegetables are picked at peak ripeness, when they are the most nutritious. Within a few hours, they are washed, blanched to kill bacteria and then flash-frozen to preserve nutrients. While blanching can cause fruits and vegetables to lose some of their nutrients, studies suggest the process can increase soluble fiber, which is important for heart health.
In the end, frozen fruits and vegetables are likely comparable, if not more nutritious, than fresh produce found in the supermarket.
Consider a wide selection of frozen items.
You also can't beat the variety of frozen options. Today's supermarkets not only carry standards such as peas, carrots and broccoli, but also squash, kale, edamame, dark sweet cherries and mangoes.
Enjoy the convenience of frozen.
To save time, you can buy frozen vegetables that you steam in the bag they came in. You also don't have to worry about washing and chopping your produce or having it spoil before you use it.
Turn Frozen Veggies into Warm Meals
To boost your winter veggie intake, try a hearty vegetable soup or a vegetarian chili made with frozen produce.  While both recipes are vegan, you can easily add some shredded chicken or ground turkey to each dish.
Download the Simple Frozen Vegetable Soup and Vegetarian Bean Chili recipes
Contributor: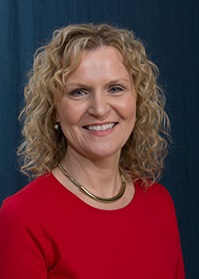 Angela Majerle
Clinical Dietician
Related Services