If you are self-quarantining because of the coronavirus pandemic, you may not have had a chance to stock up on fresh groceries. Or you may have stock-piled nonperishables and now are left trying to create healthy meals with them.
Fortunately, many of the staple foods that people typically keep in their pantries and freezers — pasta, canned tuna, canned tomatoes, canned soup, dry or canned beans and lentils, rice, sun-dried tomatoes and frozen vegetables — can go a long way toward making many delicious meals.
Here a few fun and nutritious recipes to try with these common ingredients.
Crock-Pot Red Beans and Rice
Ingredients:
1 lb uncooked (dry) red kidney beans
¾ lb (12 oz) Andouille sausage, sliced
5 garlic cloves, minced
3 celery stalks, diced
1 medium white onion, peeled and diced
1 bell pepper, cored and diced
2 tsp Creole seasoning
2 tsp hot sauce, or more/less to taste
½ tsp dried thyme
2 bay leaves
7 cups chicken or vegetable stock
Kosher salt and fresh-cracked black pepper
For serving: Cooked white or brown rice, thinly sliced green onions
Instructions:
Rinse the kidney beans thoroughly under water.
Add the kidney beans, sausage, garlic, celery, onion, bell pepper, Creole seasoning, hot sauce, dried thyme, bay leave and stock into a large slow cooker. Stir to combine ingredients.
Cook on high for 6-8 hours, or until the kidney beans are soft and cooked through. Taste and season with salt and pepper, to taste. Remove and discard the bay leaves.
Serve immediately over rice. Garnish with green onions.
Source: www.gimmesomeoven.com/crock-pot-red-beans-and-rice/
Tomato Lentil Curry
Ingredients:
1 tbsp olive oil
1 medium white or yellow onion, peeled and diced
3 cloves garlic, minced
1 tbsp ground cumin
1 tbsp ground coriander
1 tbsp ground ginger
2 tsp ground turmeric
1/4 tsp cayenne
2 15-oz cans fire-roasted crushed tomatoes (or 1 can crushed tomatoes + 1 can diced tomatoes)
1 15-oz can coconut milk, divided
1 small sweet potato, peeled and finely diced (about 1 1/2 cups or 8 oz)
3 cups vegetable stock
1 cup green or brown lentils, rinsed and picked over
Fine sea salt and fresh-cracked black pepper, to taste
Chopped fresh cilantro, for garnish
Instructions:
Heat the oil in a large stockpot over medium-high heat. Add onion and sauté for 5 minutes, stirring occasionally, until softened. Add garlic and sauté for 1 minute, stirring occasionally. Add cumin, coriander, ginger, turmeric and cayenne and sauté for 1 minute, stirring frequently.
Add the tomatoes, 2/3 cup of coconut milk, sweet potato, vegetable stock and lentils, and stir to combine. Continue cooking until the soup reaches a simmer.
Reduce heat to medium-low to maintain the simmer. Cover and cook for 20-25 minutes, stirring occasionally, until the lentils are tender.
Taste and season with salt and pepper to taste.
Serve warm with rice and/or naan, drizzled with the remaining coconut milk and garnished with fresh cilantro.
Source: www.gimmesomeoven.com/tomato-lentil-curry/print-recipe/70934/
Download more of our pantry-friendly, delicious recipes.
The health and wellness of our patients and our community is our primary concern at MetroHealth. Although we are trying to limit the number of in-person office visits to slow the spread of COVID-19 (coronavirus), we also want to avoid any lapse in your medical care. With new telehealth solutions, we can address many of your and your family's health care needs with a telephone or video visit. To schedule a telehealth visit with your provider, schedule online through MyChart or call your doctor's office.  For more information on telehealth, visit metrohealth.org/telehealth.
Contributor: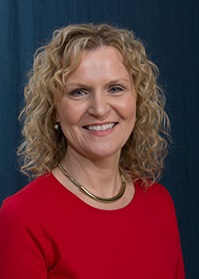 Angela Majerle
Clinical Dietician
Related Services